You're in the store, staring at the wall of oils. There's Hetman's, Superslick, Holton, Yamaha, an abundance of oils. But which one is right for your horn? And how do you know? There are easy answers for these questions, but let's dive in to the reasoning behind those answers.
There are many reasons to switch to a synthetic oil, some being that it will last longer in your horn (gumming up much less, allowing you to go longer between cleanings), and it will stay consistent and stable, even when exposed to different temperatures. The reason behind this stability can be found in the molecules. In petroleum oils the molecules vary in size, allowing the oil to break down at different points, creating a sluggish feel in your oil even just days after it's applied. With same-size molecules the breakdown process happens all at once, and much longer after application than the petroleum based. This creates a long-lasting, stable, and reliable feel in your valves. Overall, a bottle of synthetic will not only last longer than a petroleum bottle, but will feel better, longer.
Here's some of our favorite brands of synthetic valve oil. Come on in to learn the differences! Nicole would love to discuss all our oils, and find what's best for you.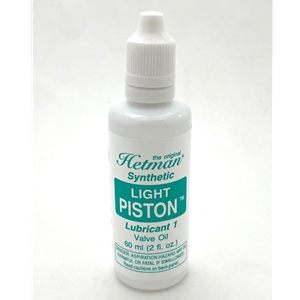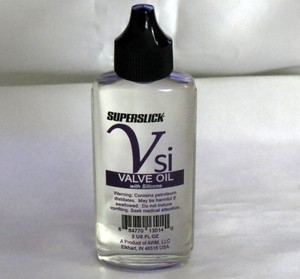 Information and images sourced from the Yamaha Corporation of America and Yamaha Corporation