You may have seen these strings on the wall, but why do we carry them? There are a few reasons John Pearse strings our among our employee favorites.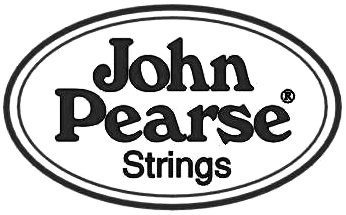 John Pearse strings are wound under higher tension when they're made. This causes the strings to really bring out the sound in your dreadnought guitar, whereas other strings may not yield as rich middles and full lows. Many of our local players (like manager John Cotter, Employee Ryan Williamson, and local player Peter Heimlich) use these strings because of their consistancy, and yielding sound. An added bonus is that when you buy John Pearse strings you're not only supporting you're favorite music store (hey, that's us!), but another small company as well-Breezy Ridge Instruments.
From sound, cost, consistency, and ethics, John Pearse strings are a great buy, and it's no wonder so many locals love them.
For more information on John Pearse strings and other products, ask us in store about the many products we carry from them, or checkout their website at https://www.jpstrings.com/index.htm